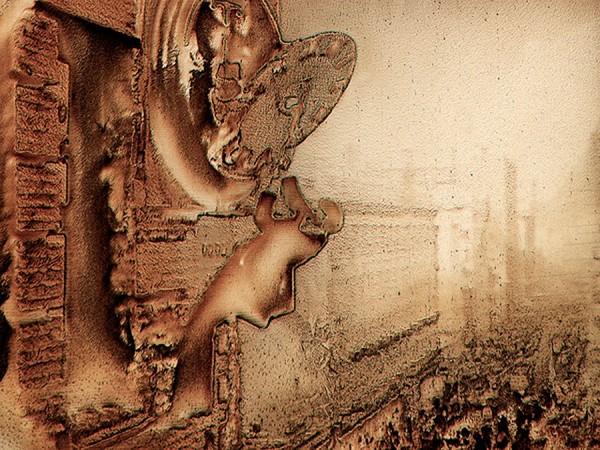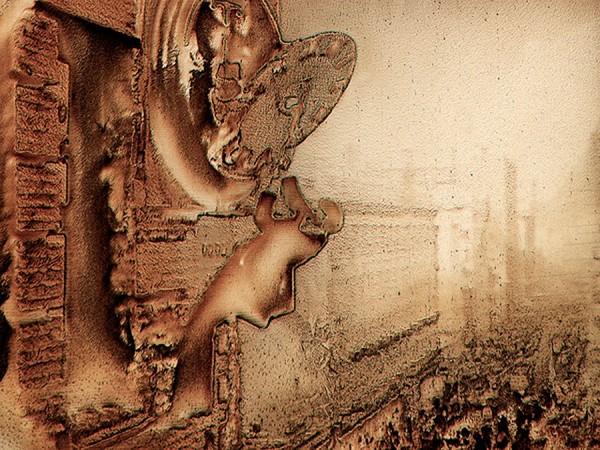 Cinema & Painting examines the intersection of two screen-based arts within the wider frame of digital culture. Organised around artists, both contemporary and historical, who make volumetric cinemas and paintings that spill off the wall, the exhibition maps the genealogy and continuing life of a modernist tradition of depth. By addressing the materiality of projective space—that physical zone beyond the picture plane activated by the body of the spectator in conjunction with the beam of the projector or the intricacies of painted forms—Cinema & Painting examines the interconnection of these arts not only in pictorial but in explicitly phenomenological terms.
Hosted from 11 February to 11 May 2014. Find out more here, and check out the representative images for the gallery below.
(cover photo: Phil Solomon, film still from American Falls, 2000-12. Digital video, altered archival footage.)

Colin McCahon, View from the Top of the Cliff, 1971. Acrylic on paper.

Len Lye, stencil from Musical Poster #1, 1940. Paint on heavy card, occasional pencil inscriptions.

Jim Davis, film still from Sea Rhythms, 1971. 35mm transferred to digital video.

Matt Saunders, film still from Century Rolls, 2012. Digital video.