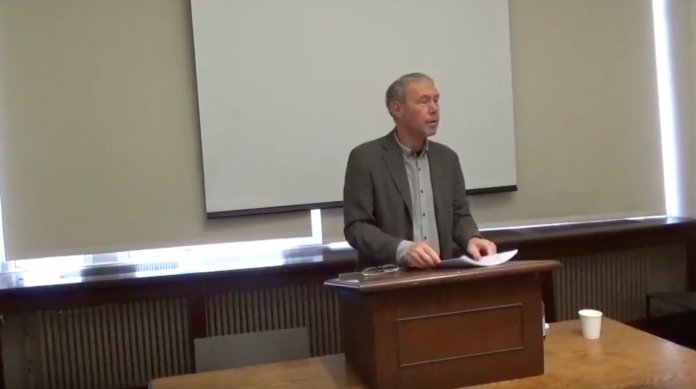 James Livingston's talk, "Fuck Work" is now online! Livingston gave this talk at b2's conference, Neoliberalism, Its Ontology and Genealogy: The Work and Context of Philip Mirowski, at the University of Pittsburgh on March 18, 2017.
James Livingston says Fuck Work. That was the original title of the book that now appears as No More Work: Why Full Employment Is A Bad Idea (2016).  For centuries we have believed that work is where we build character, and that the labor market allocates incomes more or less rationally.  These beliefs have become delusions.  What then?  Why do we hold fast to full employment as the cure for what ails us, and retain faith in the labor market's efficiencies?
James Livingston teaches History at Rutgers University–New Brunswick. He is the author of Against Thrift: Why Consumer Culture is Good for the Economy, the Environment, and Your Soul (2011).