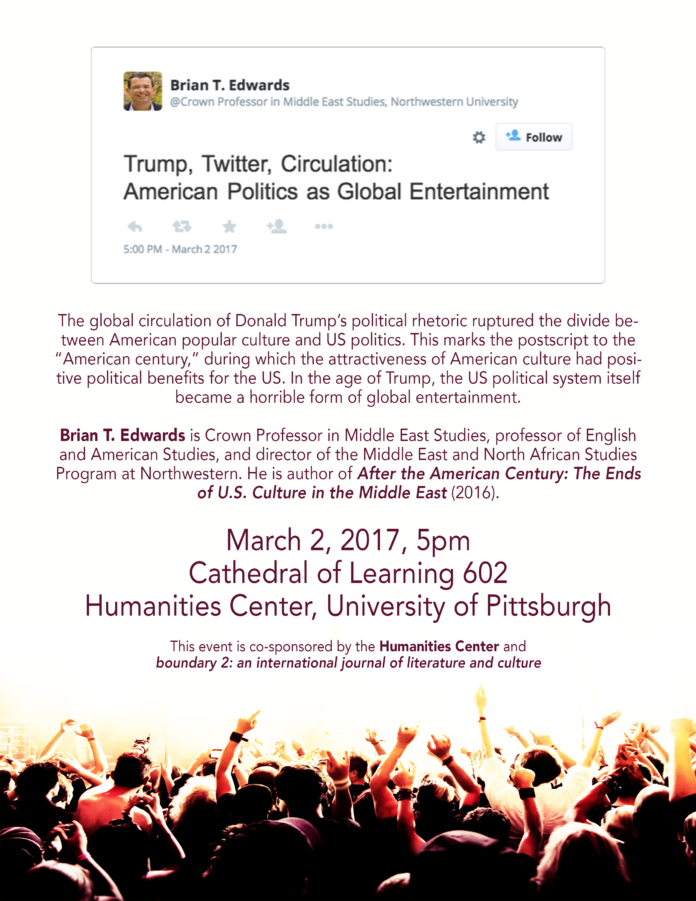 On March 2, Professor Brian T. Edwards of Northwestern University will give a talk titled Trump, Twitter, Circulation: American Politics as Global Entertainment.
The global circulation of Donald Trump's political rhetoric ruptured the divide between American popular culture and US politics. This marks the postscript to the "American century," during which the attractiveness of American culture had positive political benefits for the US. In the age of Trump, the US political system itself became a horrible form of global entertainment.
Professor Edwards will speak at the University of Pittsburgh at 5pm on March 2, 2017 in the Humanities Center (Cathedral of Learning 602). boundary 2 will also livestream the talk here.