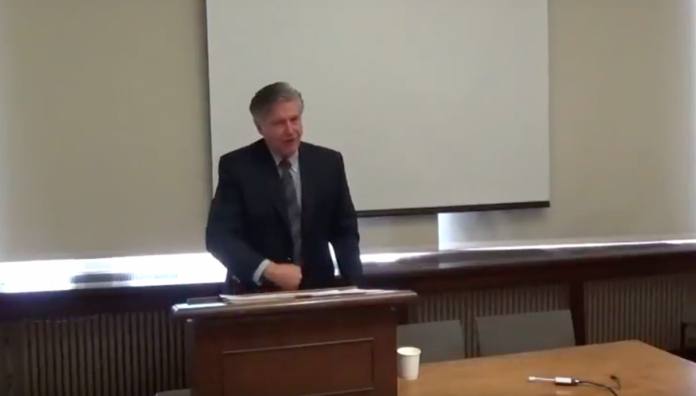 Donald E. Pease's talk, "The Cultural Fantasy-Work of Neoliberalism" is now online! Pease gave this talk at b2's conference, Neoliberalism, Its Ontology and Genealogy: The Work and Context of Philip Mirowski, at the University of Pittsburgh on March 18, 2017.
Political commentators have adopted contradictory interpretive frames – the end of neoliberalism tout court, the end of progressive neo-liberalism, the emergence of quintessential neo-liberalism, the continuation of neo-liberalism by populist, or fascist, or ethno-nationalist means – to describe the significance of Donald Trump's election. In his talk, Pease borrows conceptual metaphors and quasi-juridical criteria from Philip Mirowski's Never Let a Serious Crisis get to Waste: How Neoliberalism Survived the Financial Meltdown to sort out and critically evaluate these sundry accounts.
Donald E. Pease is a Professor of English and Comparative Literature at Dartmouth, where he is also the Ted and Helen Geisel Third Century Professor in the Humanities. He is an authority on 19th- and 20th- century American literature and literary theory and founder/director of the Futures of American Studies Institute. He has written numerous books, including most recently Theodor Seuss Geisel (2010), and over 100 articles on figures in American and British literature. He is editor of The New Americanist series, which has transformed the field of American Studies.