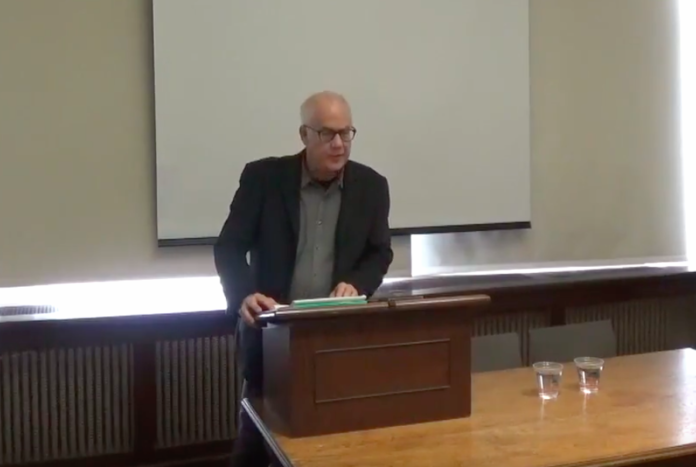 Bruce Robbins' talk, "Liberal Elites" is now online! This talk opened b2's conference, Neoliberalism, Its Ontology and Genealogy: The Work and Context of Philip Mirowski, at the University of Pittsburgh, March 17, 2017.
The term "liberal elites" works as well as it does for the Right because the elites it targets are credentialled by the state, and elites credentialled by the state, whatever their politics, are the targets of a great deal of hostility– much more hostility than elites who owe their status to money. This gives an immediate practical importance to the question of how to think about the state, a question which is in any case at the center of recent debates over neoliberalism. This paper will propose a way of thinking about the state that is aimed in particular at the interests of the humanities and and the scale at which the humanities operate, the scale of human history from the beginnings to the present. Can one see the state as a signature facet of the modern that sets the culture of modernity apart from the culture of pre-modernity? Do the answers to this question help explain contemporary anti-statiism?
 Bruce Robbins is Old Dominion Foundation Professor in the Humanities at Columbia University.  He works mainly in the areas of nineteenth and twentieth century fiction, literary and cultural theory, and postcolonial studies. He is the author of Upward Mobility and the Common Good: Toward a Literary History of the Welfare State (Princeton, 2007), Feeling Global: Internationalism in Distress (NYU, 1999), and Secular Vocations: Intellectuals, Professionalism, Culture (Verso, 1993), among other works.